(Mod 9) BodyTalk: Matrix Dynamics
Show all Upcoming (Mod 9) BodyTalk: Matrix Dynamics Courses Scheduled | Back to List of All Courses
---
(Mod 9) BodyTalk: Matrix Dynamics Video
---
This course addresses the dissolution of the primary and secondary Personality Matrixes of the bodymind. These Matrixes are collective personality masks that profoundly affect the health of the client.
BodyTalk Fundamentals, Principles of Consciousness, and Macrocosmic BodyMind are pre-requisites for this course.
This course counts for 16 hours of continuing education for Certified BodyTalk Practitioners' requirements.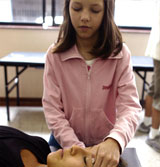 The BodyTalk System stimulates your body's innate ability to heal itself at all levels and anyone can learn the basic techniques taught in the Access Class.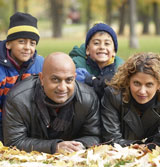 For the layperson interested in using the BodyTalk techniques, the BodyTalk Access training is easy to understand and learn and will help you assist your family and friends with healthcare in a simple and safe way.