Group BodyTalk Session 2- Endocrine
Show all Upcoming Group BodyTalk Session 2- Endocrine Courses Scheduled | Back to List of All Courses
---
Course Title:
Group BodyTalk Session with the Founder- The Endocrine system
Course Overview:
This is an opportunity for anyone to partake in a group BodyTalk session with the Founder of BodyTalk. These sessions will be done at a distance and participants can connect through an online LiveStream broadcast.
Course Description
John will be offering themed, group BodyTalk sessions from a distance. This session will focus on the Endocrine system.
The last session will focus on on grief and letting go. Students can sign up for all three or individual lessons.
Are group sessions effective?
Yes. Group sessions are great opportunity for healing. The presence of the group will increase the number of observers and therefore increase the impact of the session. Also, the increased understanding of the group amplifies the possibility for a shift in consciousness or perception for everyone.
Distance Sessions
For some people the concept of doing consciousness balancing at a distance is relatively palatable however, for others, it is not well understood or accepted. Because BodyTalk is working at the level of consciousness (where it can then influence the mind, energy systems, and physical body) it is possible to do from afar and still be effective.

"The power of observation increases exponentially with group sessions. John Veltheim's ability to tune into the collective consciousness of the group is extraordinary and yet the session seems tailored specifically to me! The results I experienced from the last group sessions, personally and professionally, were incredible and I hope he continues to offer this amazing format."
- Sherry Gilbert
Course Outline
Here is the focus for the 3 part series:
Session 1 - The Chakras
Session 2 - The Endocrine system
Session 3 - Grief and letting go
Assessment: N/A
Textbook: N/A
Additional Reading: N/A
Course Name:Group BodyTalk Sessions with the Founder
Format: N/A
Qualification: N/A
This course counts for 0 hours of continuing education for Certified BodyTalk Practitioners' requirements.
Spotlight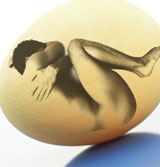 BreakThrough is a well-organized system of steps designed to show us our built-in defenses and deep-seated, limiting beliefs from childhood that prevent us from living life fully. Learn how you can break out of your defensive shell.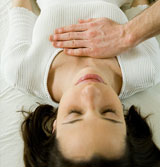 You cannot hurt anyone with BodyTalk. If you perform a technique incorrectly, it simply means there will be no result or change. It will not make the situation worse.