The Fourth Phase of Water
Show all Upcoming The Fourth Phase of Water Courses Scheduled | Back to List of All Courses
---
School children learn that water has three phases: solid, liquid and vapor. But we have recently uncovered a fourth phase. This phase occurs next to water-loving (hydrophilic) surfaces. It is surprisingly extensive, projecting out from the surface by up to millions of molecular layers. And, its properties differ substantially from those of bulk water.
Of particular significance is the observation that this fourth phase is charged; and, the water just beyond is oppositely charged, creating a battery that can produce current. The energy-conversion framework seems rich with implication. Not only does it provide an understanding of how water processes solar and other energies, but also it may provide a foundation for simpler understanding natural phenomena ranging from weather and green energy all the way to biological issues such as the origin of life, transport, and health.
This course counts for 4 hours of continuing education for Certified BodyTalk Practitioners' requirements.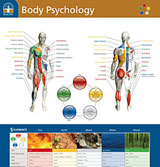 BodyTalk course materials facilitate the learning process.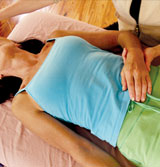 The BodyTalk System allows your BodyTalk practitioner to properly and professionally address your needs in a totally safe, holistic way that does not involve drugs, surgery, or extraordinary costs.