Group BT Session 1 - Emotional/Psychological
Show all Upcoming Group BT Session 1 - Emotional/Psychological Courses Scheduled | Back to List of All Courses
---
This group session will focus on addressing issues around weight (overweight and underweight) that involve emotional patterns, belief systems, and deep psychological blocks affecting self image. Relevant parts of the brain such as the cingulate gyrus, precuneus, thalamus and hypothalamus with be discussed and balanced.
Are group session effective?
Yes. Group sessions are great opportunity for healing. The presence of the group will increase the number of observers and, therefore, increase the impact of the session. Also, the increased understanding of the group amplifies the possibility for a shift in consciousness or perception for everyone.
Distance Sessions
For some people, the concept of doing consciousness balancing at a distance is relatively palatable however, for others, it is not well understood or accepted. Because BodyTalk is working at the level of consciousness (where it can then influence the mind, energy systems, and physical body), it is possible to do from afar and still be effective.
Session Recordings
Will I benefit from the sessions if I cannot make them live and have to just listen to the recordings?
If you sign up and your name is on the list of the people for the session, you will receive the benefits from the session regardless of if you are on LiveStream at the time or not.

You will have access to the recordings for 90 days to play back so you can hear what happened during the session.

Course Outline
Here is the focus for the 3 part series on Weight and Self Image:
Session 1 - Emotional/Psychological Factors
Session 2 - Genetic, Cultural and Environmental Factors
Session 3 - Practical Stress Management
Assessment: N/A
Textbook: N/A
Additional Reading: N/A
Course Name:Group BodyTalk Sessions with the Founder
Format: N/A
Qualification: N/A
This course counts for 0 hours of continuing education for Certified BodyTalk Practitioners' requirements.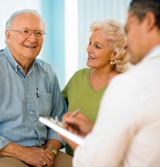 The BodyTalk System enables you to comprehensively explore the big picture of health care, outlining the client's health challenges in a systematic and thorough fashion.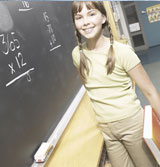 The BodyTalk Access techniques are specifically designed to stimulate balanced brain function and can improve children's learning abilities.