Keeping BodyTalk Professional
Show all Upcoming Keeping BodyTalk Professional Courses Scheduled | Back to List of All Courses
---
Course Title:
Keeping BodyTalk Professional
Course Overview:
John Veltheim & Kerry D'Ambrogio take a unique look into starting, growing, and revitalizing your BodyTalk practice. This two-part Livestream event will encompass unique strategies to the BodyTalk profession that you can implement immediately into your BodyTalk practice. Each event will be 3 hours long and include an hour and a half of discussion/theory with another hour and a half of Q & A with John & Kerry.
Course Description
Keeping BodyTalk Professional: Part 1
John Veltheim and Kerry D'Ambrogio will discuss the importance of professionalism in the world of BodyTalk. This workshop will allow you to explore your strengths and weaknesses as a business owner, as well as how to become a better entrepreneur/manager and technician in your own practice.

Keeping BodyTalk Professional: Part 2
Part 2 of the series will kick off with a brief recap of part one with an emphasis on the importance of learning new methods and continued education within your BodyTalk practice. Specifically, Kerry and John will cover the Craniosacral System along with the MuSk protocol, and its initial development. The lecture will include the anatomy of the fascial and craniosacral systems as well as live demonstrations of the technique itself.
Assessment: N/A
Textbook: N/A
Additional Reading: N/A
Prerequisites: N/A
This course counts for 6 hours of continuing education for Certified BodyTalk Practitioners' requirements.
Spotlight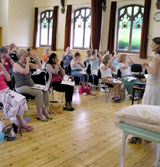 An Access class in the UK. One six-hour class is all that's needed to learn a basic health maintenance routine that can be used for a lifetime!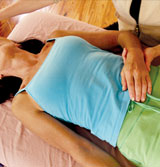 The BodyTalk System allows your BodyTalk practitioner to properly and professionally address your needs in a totally safe, holistic way that does not involve drugs, surgery, or extraordinary costs.