Group BT Sessions-Pregnancy/Migraines (ALL 3)
Show all Upcoming Group BT Sessions-Pregnancy/Migraines (ALL 3) Courses Scheduled | Back to List of All Courses
---
SESSION ONE
Pregnancy: Before
BEFORE
The first part of this mini course will summarize the major concerns involved with getting pregnant. It will outline some of the major factors around infertility in men and women that can be helped by BodyTalk.
It will outline strategies for BodyTalk therapy and well as practical advice that can be given to potential parents to maximize their chances of producing a healthy baby.
____
SESSION TWO
DURING
This will involve the many factors around having the right conditions for nurturing a healthy fetus.
It will involve strategies for BodyTalk to help with the unwanted symptoms that many women experience.
It will also teach the correct ways to address the primary health of the baby directly, including the physical factors such as an ill-positioned baby.
The role of the biological father is critical during the gestation period and this will be addressed.
____
Birth and Post-Pregnancy Dynamics
BodyTalk strategies for childbirth will be considered.
Early problems of feeding, digesting, and relieving problems commonly occurring in the first few months will be addressed.
Helping the mother's body to heal and return to "normal". Mental and emotional issues such as depression are common and BodyTalk has many good strategies.
____
SESSION THREE
Migraines and Severe Headaches
We will look at the types of headaches and their most common causes.
We will also discuss treatment strategies and advice to give the patient in cases of incurable headaches such as those coming from trauma and neurotoxic damage.
At the end of each session, John will give a generic treatment for improving the health of the brain.
____
TO ACCESS
Log into your account. Go to the left column, click on "Broadcasting Now Livestream"
TO ACCESS RECORDINGS DAY AFTER.
The Recordings will be available in Parama Campus at www.paramacampus.com for 90 days You must sign to view and link your Parama Campus Account with your IBA Account upon sign up.
This course counts for 0 hours of continuing education for Certified BodyTalk Practitioners' requirements.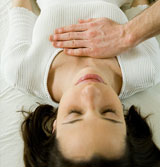 You cannot hurt anyone with BodyTalk. If you perform a technique incorrectly, it simply means there will be no result or change. It will not make the situation worse.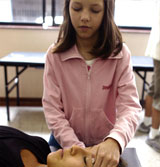 The BodyTalk System stimulates your body's innate ability to heal itself at all levels and anyone can learn the basic techniques taught in the Access Class.