Group BT Session 1- Pregnancy - Before
Show all Upcoming Group BT Session 1- Pregnancy - Before Courses Scheduled | Back to List of All Courses
---
PREGNANCY: BEFORE
BEFORE
The first part of this mini course will summarize the major concerns involved with getting pregnant. It will outline some of the major factors around infertility in men and women that can be helped by BodyTalk.
It will outline strategies for BodyTalk therapy and well as practical advice that can be given to potential parents to maximize their chances of producing a healthy baby.
____
TO ACCESS
Log into your account. Go to the left column, click on "Broadcasting Now Livestream"
TO ACCESS RECORDINGS DAY AFTER.
The Recordings will be available in Parama Campus at www.paramacampus.com for 90 days You must sign to view and link your Parama Campus Account with your IBA Account upon sign up.
This course counts for 0 hours of continuing education for Certified BodyTalk Practitioners' requirements.
Spotlight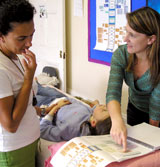 The IBA's Instructors are passionate about their work and dedicated to teaching this simple, but comprehensive system.
Spotlight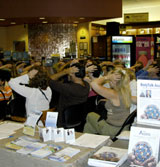 BodyTalk Access was developed for the lay person or as a one-day introduction to the larger BodyTalk System. BodyTalk Access is ideal for first-responders in emergencies.