Group BT Session 2 -Pregnancy-Birth/Post-Pregnancy
Show all Upcoming Group BT Session 2 -Pregnancy-Birth/Post-Pregnancy Courses Scheduled | Back to List of All Courses
---
DURING PREGNACY AND BIRTH AND POST-PREGNANCY DYNAMICS
BodyTalk strategies for childbirth will be considered.
Early problems of feeding, digesting, and relieving problems commonly occurring in the first few months.
Helping the mother's body to heal and return to "normal" Mental and emotional issues such as depression are common and BodyTalk has many good strategies.
____
TO ACCESS
Log into your account. Go to the left column, click on "Broadcasting Now Livestream"
TO ACCESS RECORDINGS DAY AFTER.
The Recordings will be available in Parama Campus at www.paramacampus.com for 90 days You must sign to view and link your Parama Campus Account with your IBA Account upon sign up.
This course counts for 0 hours of continuing education for Certified BodyTalk Practitioners' requirements.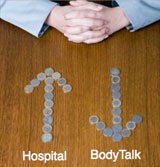 The BodyTalk System can reduce healthcare costs by stimulating the body's ability to heal itself.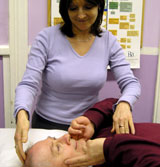 BodyTalk is simple, safe and non-invasive.