Group BT Session 3 - Migraines & Severe Headaches
Show all Upcoming Group BT Session 3 - Migraines & Severe Headaches Courses Scheduled | Back to List of All Courses
---
MIGRAINES AND SEVERE HEADACHES
We will look at the types of headaches and their most common causes.
John will also discuss treatment strategies and advice to give the patient in cases of incurable headaches such as those coming from trauma and neurotoxic damage.
At the end of each session, John will give a generic treatment for improving the health of the brain.
____
TO ACCESS
Log into your account. Go to the left column, click on "Broadcasting Now Livestream"
TO ACCESS RECORDINGS DAY AFTER.
The Recordings will be available in Parama Campus at www.paramacampus.com for 90 days You must sign to view and link your Parama Campus Account with your IBA Account upon sign up.
This course counts for 0 hours of continuing education for Certified BodyTalk Practitioners' requirements.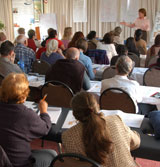 The BodyTalk System training enables you to practice holistic medicine in the truest sense of the word - body, mind, and consciousness.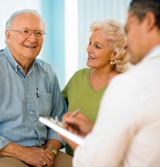 The BodyTalk System enables you to comprehensively explore the big picture of health care, outlining the client's health challenges in a systematic and thorough fashion.