Epigenetics for BodyTalkers
Show all Upcoming Epigenetics for BodyTalkers Courses Scheduled | Back to List of All Courses
---
Epigenetics for BodyTalkers is a 2-day practical course covering the application of the latest scientific understanding of epigenetics to BodyTalk. It provides charts, techniques, instructor demos and student practicals to allow students to gain experience in the new techniques and concepts during the course.
The cost of the course is USD 300 for courses taught in the US, in line with BodyTalk Access, a 1-day course for $150. An early bird discounted rate of $200 will be available for some courses. Courses taught in other areas of the world, will have adjustments to the cost as appropriate.
Version 1 of the manual will be delivered in PDF format and will include an author biography, introduction along with copy of the slides and charts from the course. Later versions of the manual will include a detailed annotation of the BodyTalk techniques.
This course counts for 16 hours of continuing education for Certified BodyTalk Practitioners' requirements.
Spotlight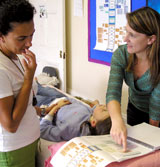 The IBA's Instructors are passionate about their work and dedicated to teaching this simple, but comprehensive system.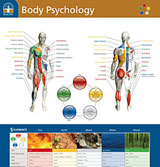 BodyTalk course materials facilitate the learning process.