PaRama Unit 1 Practical-LIVESTREAM OR IN PERSON
Show all Upcoming PaRama Unit 1 Practical-LIVESTREAM OR IN PERSON Courses Scheduled | Back to List of All Courses
---
This course is designed for those who have completed the PaRama BodyTalk online or DVD course.
During this Practical course, the Instructor will answer questions from students related to PaRama BodyTalk course content as well as elaborating extensively on many of the principles and their practical use. The focus will be on integrating the understandings from all 8 of the PaRama BodyTalk Segments (or from the original Unit 1 DVD course), diving deeper into specific aspects of the PaRama Procedure chart and philosophy, and beginning to practice and apply the understandings in a group setting, whether online or in-person.
Extensive practical demonstrations of the PaRama procedures will be given to ensure that students feel comfortable with the material presented in the online or DVD course.
The PaRama Practical is a requirement for PaRama CBP certification.
Prerequisites: To register, students must have completed the PaRama BodyTalk Course - All 8 Segments OR must have taken the PaRama Unit 1 DVD course and completed all aspects of course study. Additionally, you must be an IBA Member to attend.
This course counts for 28 hours of continuing education for Certified BodyTalk Practitioners' requirements.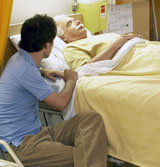 The BodyTalk System provides low-cost preventive care, reduces hospital stays and lowers the cost of drug use by stimulating the body to heal faster.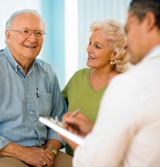 The BodyTalk System enables you to comprehensively explore the big picture of health care, outlining the client's health challenges in a systematic and thorough fashion.