Seminars etc.
Instructors
Course Descriptions
Metaphysics Q&A Livestream
Show all Upcoming Metaphysics Q&A Livestream Courses Scheduled | Back to List of All Courses
---
The philosophical discussion of the Metaphysics of Treating course brought forth many paradigm-shifting concepts that can create a lot of questions and uneasiness in BodyTalk students, practitioners and Instructors.
This Question and Answer session with John will allow students who attended the Metaphysics of Treating course to further deepen their understanding of the concepts that were explored and to resolve additional questions that might have arisen as they brought these new concepts into practice.
This course counts for 0 hours of continuing education for Certified BodyTalk Practitioners' requirements.
Spotlight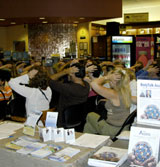 BodyTalk Access was developed for the lay person or as a one-day introduction to the larger BodyTalk System. BodyTalk Access is ideal for first-responders in emergencies.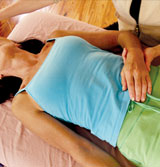 The BodyTalk System allows your BodyTalk practitioner to properly and professionally address your needs in a totally safe, holistic way that does not involve drugs, surgery, or extraordinary costs.