Session 1: Fasting
Show all Upcoming Session 1: Fasting Courses Scheduled | Back to List of All Courses
---
Course Description

This will be a valuable opportunity both for BodyTalk practitioners and any other practitioner in the health and wellness field.

Group Session 1: Fasting
This session will start with a discussion on the basics of the one-day fast. It will look at the pros and cons of fasting in general, as well as what treatments can be done to facilitate the fasting process. As a practitioner, it will teach you when fasting may be a good recommendation for clients, and when it should be avoided. At the end of the discussion, John will perform a group session for all livestream attendees with a focus on fasting dynamics within the body.
This course counts for 1 hours of continuing education for Certified BodyTalk Practitioners' requirements.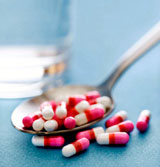 BodyTalk does not prescribe any medication nor does it diagnose.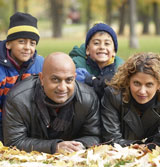 For the layperson interested in using the BodyTalk techniques, the BodyTalk Access training is easy to understand and learn and will help you assist your family and friends with healthcare in a simple and safe way.