Session 1: Fasting
Show all Upcoming Session 1: Fasting Courses Scheduled | Back to List of All Courses
---
Course Description

This will be a valuable opportunity both for BodyTalk practitioners and any other practitioner in the health and wellness field.

Group Session 1: Fasting
This session will start with a discussion on the basics of the one-day fast. It will look at the pros and cons of fasting in general, as well as what treatments can be done to facilitate the fasting process. As a practitioner, it will teach you when fasting may be a good recommendation for clients, and when it should be avoided. At the end of the discussion, John will perform a group session for all livestream attendees with a focus on fasting dynamics within the body.
This course counts for 1 hours of continuing education for Certified BodyTalk Practitioners' requirements.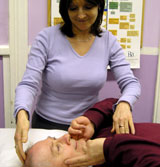 BodyTalk is simple, safe and non-invasive.
Spotlight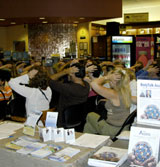 BodyTalk Access was developed for the lay person or as a one-day introduction to the larger BodyTalk System. BodyTalk Access is ideal for first-responders in emergencies.