Seminars etc.
Instructors
Course Descriptions
Session 2: Unpredictable Healing Responses
Show all Upcoming Session 2: Unpredictable Healing Responses Courses Scheduled | Back to List of All Courses
---
This will be a valuable opportunity both for BodyTalk practitioners and any other practitioner in the health and wellness field.

Session 2 – Unpredictable Healing Responses
This group session will focus on developing our capacity to address and understand the nature of healing responses in our clients when they are unpredictable or when it appears that nothing is happening. It will help you better explain what's happening when a client's symptoms get worse, or when they experience variable negative or positive responses. It will be particularly beneficial session for those of you who experience self-doubt as a practitioner in this area
This course counts for 0 hours of continuing education for Certified BodyTalk Practitioners' requirements.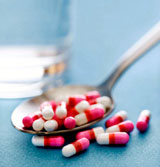 BodyTalk does not prescribe any medication nor does it diagnose.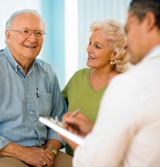 The BodyTalk System enables you to comprehensively explore the big picture of health care, outlining the client's health challenges in a systematic and thorough fashion.