Session 2: Hydrogen Peroxide
Show all Upcoming Session 2: Hydrogen Peroxide Courses Scheduled | Back to List of All Courses
---
This will be a valuable opportunity both for BodyTalk practitioners and any other practitioner in the health and wellness field.


Group Session 2: Hydrogen Peroxide
Hydrogen peroxide, also sometimes known as hydrogen dioxide (H2O2) is an essential chemical when it comes to the health of our bodies and the entire planet. The session will start with a discussion on the vast and far-reaching importance of hydrogen peroxide as a potent oxidizer for all forms of life. Hydrogen peroxide is produced more than any other chemical in the body and plays an indispensable role. Many people are compromised in their ability to make adequate levels of H2O2. The lack of this chemical is associated with immune disorders and persistent viruses, as it is the only thing that kills viruses in the system. The discussion will also address how to supplement H2O2 and encourage its production through BodyTalk. The group session will focus on optimizing the production and use of hydrogen peroxide in the body for all livestream attendees
This course counts for 1 hours of continuing education for Certified BodyTalk Practitioners' requirements.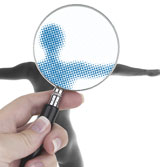 BodyTalk is a revolutionary healthcare system that utilizes state-of-the-art energy medicine to optimize the body's internal communications. This helps the body to operate more efficiently and effectively respond to injury and illness.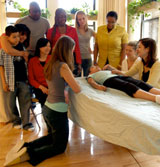 The BodyTalk System is safe, has a scientific basis, develops creative and intuitive skills, and is fun for the whole family.