Seminars etc.
Instructors
Course Descriptions
Session 3 - Care of Intestinal Tract
Show all Upcoming Session 3 - Care of Intestinal Tract Courses Scheduled | Back to List of All Courses
---
This will be a valuable opportunity both for BodyTalk practitioners and any other practitioner in the health and wellness field.


Group Session 3: Care of Intestinal Tract
This group session will start with a discussion on effective strategies for the care of the intestinal tract. It will discuss warning sign and indications of poor digestive health, as well as the pros and cons of techniques like colonic irrigation. The course will examine ways to promote a healthy digestive system via various methods and through BodyTalk. The discussion will look once again at the methods presented in the first two group sessions in the series (Fasting and Hydrogen Dioxide) and their influence on digestive health. The group session will focus on intestinal tract health for all livestream attendees.
This course counts for 1 hours of continuing education for Certified BodyTalk Practitioners' requirements.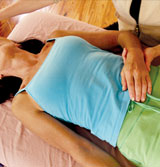 The BodyTalk System allows your BodyTalk practitioner to properly and professionally address your needs in a totally safe, holistic way that does not involve drugs, surgery, or extraordinary costs.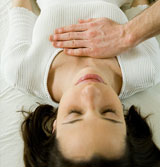 You cannot hurt anyone with BodyTalk. If you perform a technique incorrectly, it simply means there will be no result or change. It will not make the situation worse.