Supplemental Course: The Digestive Process
Show all Upcoming Supplemental Course: The Digestive Process Courses Scheduled | Back to List of All Courses
---
The Digestive Process

The digestive process is something that has often been discussed in the Founders Session Intensive courses and aspects of it have been touched upon in group sessions, but it has never been taught in its entirety in its own course. This course will examine the entire digestive process, from the mouth to the anus. It will include a discussion of the diverse microbiome involved within the different areas and stages of digestion, as well as looking at the signals that are sent to supporting organs like the pancreas and liver and their resulting output. A part of this course will be dedicated to focusing on the emotional factors that affect digestion. We will also examine how mental processes and attitudes influence the effectiveness of digestive functions across the various sections of GI tract. We will also focus on various treatment strategies that can be implemented when things are not functioning optimally.

Another interesting component of this course will be a discussion on blood types. We will look at how this inherited characteristic influences digestion, specifically the types of diets and foods that different people can and can't digest.
This course counts for 2 hours of continuing education for Certified BodyTalk Practitioners' requirements.
Spotlight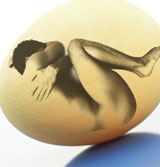 BreakThrough is a well-organized system of steps designed to show us our built-in defenses and deep-seated, limiting beliefs from childhood that prevent us from living life fully. Learn how you can break out of your defensive shell.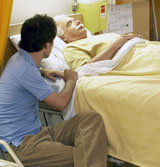 The BodyTalk System provides low-cost preventive care, reduces hospital stays and lowers the cost of drug use by stimulating the body to heal faster.