Session 2 - BT Approaches to Unhealthy Family
Show all Upcoming Session 2 - BT Approaches to Unhealthy Family Courses Scheduled | Back to List of All Courses
---
There are a wide variety of problems that we encounter in family dynamics. In this group session course, John will look at some of the common types of issues that plague a healthy and balanced family dynamic. The parent-child unit will be explored, including things like alcohol or substance abuse, and sickness in a child which heavily impacts the parents and other family members. Behavior problems in children will also be explored, not just in their early years, but also around the time of puberty. The environment has a big impact on the family, so this avenue will be explored as well. A fascinating part of this course will look at how certain character traits in one person can negatively trigger fellow family members, often as a result of mirroring.
This course counts for 1 hours of continuing education for Certified BodyTalk Practitioners' requirements.
Spotlight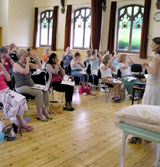 An Access class in the UK. One six-hour class is all that's needed to learn a basic health maintenance routine that can be used for a lifetime!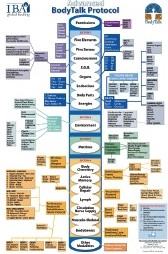 The BodyTalk Protocol defines the different "places" in the Body-Mind that may be addressed in a BodyTalk session.