Session 3 - BT Approaches to Puberty Issues
Show all Upcoming Session 3 - BT Approaches to Puberty Issues Courses Scheduled | Back to List of All Courses
---
Physical and Emotional

Puberty for both boys and girls is a profoundly significant time. The hormonal changes occurring in the body can quite naturally lead to a variety of both physical and emotional stresses. This time of immense inner change and turmoil can be greatly exacerbated through the parent-child relationship if the parents attempt to resist their child moving into adulthood. This can succeed in making an already stressed child quite miserable, creating unhealthy dynamics that often set the stage for illness later in life.

A portion of this short group session course will involve learning how to address the pubescent child to balance the physical and emotional changes they are undergoing with BodyTalk. The delicate balance that is puberty can be upset quite easily through stress. Some of the physical issues that can occur involve not enough or too many hormones flowing through the system, as well as inadequate synthesis of hormones and energies within the body. You will also learn how to address clashes with parents, other family members and peers that can upset this important rite of passage.

The course will end with a group session on puberty dynamics for people listening. This can help to retroactively address puberty issues from your own youth, or you can also purchase the course for the benefit of your own teenage children.
This course counts for 1 hours of continuing education for Certified BodyTalk Practitioners' requirements.
Spotlight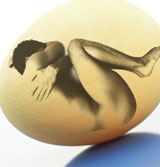 BreakThrough is a well-organized system of steps designed to show us our built-in defenses and deep-seated, limiting beliefs from childhood that prevent us from living life fully. Learn how you can break out of your defensive shell.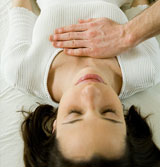 You cannot hurt anyone with BodyTalk. If you perform a technique incorrectly, it simply means there will be no result or change. It will not make the situation worse.