Supplemental Course: Addressing Heart Disease
Show all Upcoming Supplemental Course: Addressing Heart Disease Courses Scheduled | Back to List of All Courses
---
This is a very powerful and interesting subject for John because it has a personal note to it. Despite excellent cardiovascular health, John experienced a heart attack. This encouraged him to investigate the subject in substantial depth.

Often, we don't know that we are a candidate for a heart attack, particularly if the symptomatology and tests say otherwise. This course looks at the factors that can contribute to a heart attack, even when cardiovascular health appears to be normal. There will also be a focus on preventative factors.

A challenging aspect in addressing heart disease and heart attacks is the rehabilitation phase which can be confusing and full of doubt. Part of rehabilitation involves exercise; however, too much exercise can make the condition worse, so this course will also look at how to strike a balance in terms of overall heart care. Other important factors include the structural positioning of the heart and its orientation to the lungs, as well as the different relationships involving the heart.

Heart disease is one of the biggest killers in America, and it requires more of our awareness as practitioners—both in what we need to look for in our clients and how to address it with BodyTalk. This is an important course for all practitioners.
This course counts for 2 hours of continuing education for Certified BodyTalk Practitioners' requirements.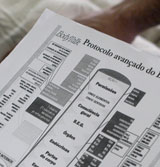 BodyTalk is taught in nine languages and in more than 35 countries.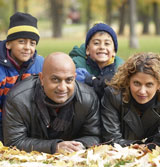 For the layperson interested in using the BodyTalk techniques, the BodyTalk Access training is easy to understand and learn and will help you assist your family and friends with healthcare in a simple and safe way.