Interphasing of the BodyTalk Modules
Show all Upcoming Interphasing of the BodyTalk Modules Courses Scheduled | Back to List of All Courses
---
Oftentimes, there's a new course you've taken but it doesn't come up a lot, or you find yourself loving a course and the techniques in it come up all the time, while other ones fall to the wayside. So how do we change that? It's about understanding the primary themes of each advanced course, then being able to notice specific cues your clients are giving you.

In this course, John will look at key words, phrases or situations that will be triggers to guide your intuition in knowing which methods or techniques to bring in from certain advanced BodyTalk courses (those courses beyond Fundamentals). It is often clues from the patient's mouth or their body language that will implant in your awareness ideas for what might come up during the session. These clues help to inform both your intellect and your intuition.

John will also give an outline of each of the advanced courses taught, including an overview of the key concepts and phrases for each course and how they reinforce one another. The course will also include a variety of treatment demonstrations.

It is a course that will refresh your understanding of many of the basic, advanced, and supplemental courses, while at the same time giving you a sort of "cheat key" in order to navigate between them all effectively. The material will help to ensure that you are making regular use of all the tools at your disposal rather than focusing more on the techniques you like or have become more comfortable with. This course should give students lots of ideas for how to put all the material they have learned together, right at their fingertips, to utilize and "interphase."
This course counts for 16 hours of continuing education for Certified BodyTalk Practitioners' requirements.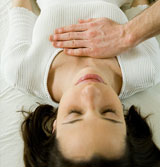 The BodyTalk System encompasses all the aspects of Mind/Body Balance.
Spotlight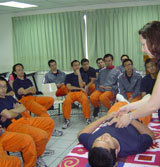 BodyTalk bridges the gap between Western medicine and alternative modalities. These Taiwanese firefighters can use Access Fast Aid in emergency situations.