Vitality and Clarity Series - ALL 3
Show all Upcoming Vitality and Clarity Series - ALL 3 Courses Scheduled | Back to List of All Courses
---
(Formerly named: Get Comfortable and Clear Series)


This is an opportunity for anyone to partake in a group BodyTalk session with the Founder of the BodyTalk System, Dr. John Veltheim. These sessions will be done at a distance through on online Livestream broadcast. The recording will be available if you cannot attend live and is just as effective as viewing in person. Whether listening live or at a later date, remote group sessions will increase your understanding of important BodyTalk concepts that you can bring into your sessions with clients, as well as providing an opportunity for shifts in your own health, consciousness and perception.

This "Get Comfortable and Clear" series is focused on exhaustion, brain fog and pain. These three different conditions often go hand in hand. Aside from diagnosed chronic fatigue, many people have recurring bouts of fatigue depending on the time of week, month or year. Another common condition is brain fog, where you might feel like your mental processing is occurring under the weight of a heavy glove and it's hard to remember things or logically work things out. The series will also address chronic pain, whether it's in the form of fibromyalgia and generalized pain, or specific pains (nerve, structural or otherwise).
This course counts for 3 hours of continuing education for Certified BodyTalk Practitioners' requirements.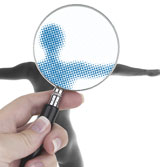 BodyTalk is a revolutionary healthcare system that utilizes state-of-the-art energy medicine to optimize the body's internal communications. This helps the body to operate more efficiently and effectively respond to injury and illness.
Spotlight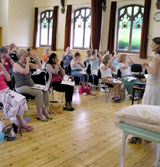 An Access class in the UK. One six-hour class is all that's needed to learn a basic health maintenance routine that can be used for a lifetime!