Vitality and Clarity Series - Brain Fog
Show all Upcoming Vitality and Clarity Series - Brain Fog Courses Scheduled | Back to List of All Courses
---
(Formerly named: Get Comfortable and Clear Series)


This is an opportunity for anyone to partake in a group BodyTalk session with the Founder of the BodyTalk System, Dr. John Veltheim. These sessions will be done at a distance through on online Livestream broadcast. The recording will be available if you cannot attend live and is just as effective as viewing in person. Whether listening live or at a later date, remote group sessions will increase your understanding of important BodyTalk concepts that you can bring into your sessions with clients, as well as providing an opportunity for shifts in your own health, consciousness and perception.

This group session is focused on brain fog and general poor brain function. Brain fog is a common condition that often goes hand in hand with many other illnesses but is often a particularly close bedfellow of both fatigue and pain. Whether its brain fog, or reduced brain function, it might feel like your mental processing is occurring under the weight of a heavy glove, or that it's hard to remember things or logically work things out. Whatever the case may be, if you feel your brain doesn't often work to its optimal capacity this may be the group session for you.

This course counts for 1 hours of continuing education for Certified BodyTalk Practitioners' requirements.
Spotlight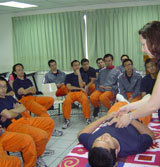 BodyTalk bridges the gap between Western medicine and alternative modalities. These Taiwanese firefighters can use Access Fast Aid in emergency situations.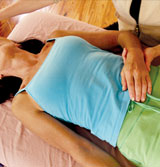 The BodyTalk System allows your BodyTalk practitioner to properly and professionally address your needs in a totally safe, holistic way that does not involve drugs, surgery, or extraordinary costs.