Body Tune Up - Your Endocrines
Show all Upcoming Body Tune Up - Your Endocrines Courses Scheduled | Back to List of All Courses
---
This is an opportunity for anyone to partake in a group BodyTalk session with the Founder of the BodyTalk System, Dr. John Veltheim. These sessions will be done at a distance through on online Livestream broadcast. The recording will be available if you cannot attend live and is just as effective as viewing in person. Whether listening live or at a later date, remote group sessions will increase your understanding of important BodyTalk concepts that you can bring into your sessions with clients, as well as providing an opportunity for shifts in your own health, consciousness and perception.


This group session will address the endocrine system. A vast majority of the physiological processes in our bodies rely on hormonal signals coming from the various endocrine glands. Even among the healthy population, this is a system that would always be happy to have some extra love and support. This is also a system that many people have issues with, even if its just one specific endocrine gland, such as the pituitary, pancreas, thyroid, or adrenal glands. This group session will provide a boost to the endocrine system in healthy people and will also help to address endocrine-related disorders.
This course counts for 1 hours of continuing education for Certified BodyTalk Practitioners' requirements.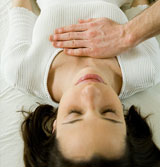 You cannot hurt anyone with BodyTalk. If you perform a technique incorrectly, it simply means there will be no result or change. It will not make the situation worse.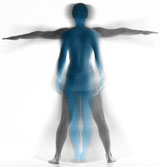 The BodyTalk System is state-of-the-art energy medicine for the future, and will enable you to be involved at the forefront of new approaches to healthcare in the 21st century.