Satiation and Addiction - Hunger and Poor Eating
Show all Upcoming Satiation and Addiction - Hunger and Poor Eating Courses Scheduled | Back to List of All Courses
---
This is an opportunity for anyone to partake in a group BodyTalk session with the Founder of the BodyTalk System, Dr. John Veltheim. These sessions will be done at a distance through on online Livestream broadcast. The recording will be available if you cannot attend live and is just as effective as viewing in person. Whether listening live or at a later date, remote group sessions will increase your understanding of important BodyTalk concepts that you can bring into your sessions with clients, as well as providing an opportunity for shifts in your own health, consciousness and perception.

This group session will address issues around food, hunger, eating a balanced diet, and eating to excess or not eating enough. A lot of people have a difficult time striking the right balance in relationship to food. When it comes to nutrition, there can be issues with food choices, or the body itself may have challenges extracting the optimal nutrients from the food. Whatever the case may be, if you feel you and/or your body need support in any of these areas, then this session is for you.
This course counts for 1 hours of continuing education for Certified BodyTalk Practitioners' requirements.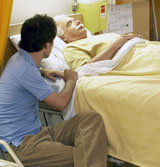 The BodyTalk System provides low-cost preventive care, reduces hospital stays and lowers the cost of drug use by stimulating the body to heal faster.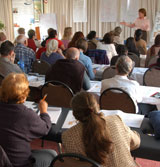 The BodyTalk System training enables you to practice holistic medicine in the truest sense of the word - body, mind, and consciousness.