Practical Body Psychology-Shoulders & Hips
Show all Upcoming Practical Body Psychology-Shoulders & Hips Courses Scheduled | Back to List of All Courses
---
Your whole body is supported in many ways by both the shoulders and the hips. This course is a study group to enhance your understanding of these critical areas of function and their dynamic interactions with each other and the rest of the body.
The course will explore the ramifications of physical, emotional and structural coordination dysfunctions in the hips and shoulders in relation to the rest of the body. It will also examine in thorough detail the minor charka associations, as well as rehab strategies in working with both sets of joints.
There are no prerequisites to this course. Students who have taken the BodyPsychology - Shoulders, Hips and Spine course on PaRama Campus will find that this course extends into more practical applications of working with the dynamic system of interaction between the shoulders and hips.
This course counts for 3 hours of continuing education for Certified BodyTalk Practitioners' requirements.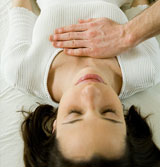 You cannot hurt anyone with BodyTalk. If you perform a technique incorrectly, it simply means there will be no result or change. It will not make the situation worse.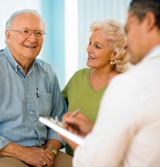 The BodyTalk System enables you to comprehensively explore the big picture of health care, outlining the client's health challenges in a systematic and thorough fashion.