BodyTalk Pediatric Approaches - Livestream
Show all Upcoming BodyTalk Pediatric Approaches - Livestream Courses Scheduled | Back to List of All Courses
---
One of our top BodyTalk practitioners who is also a specialist in pediatrics (Peter Hanfileti, MD, author of Energy Medicine Principles for Parents) presented a course at one of our forums on pediatric work with BodyTalk.

John's latest course will review some of the material Dr. Hanfileti gave us, including important considerations based on age (newborn to about age 5).

John will then elaborate on treatment strategies using BodyTalk, as well as bringing his background in working with children through chiropractic and acupuncture. There are things that will come up in sessions that are very specific to young children, and there are also certain types of questions you will need to ask to get the proper insights into problems they might be having.

This course will cover many of those. In addition, there are alternative strategies that families can implement themselves at home that can be an important part of the healing process.

This is something we haven't been covering in the BodyTalk modules, but it can be a very important part of practice.
This course counts for 16 hours of continuing education for Certified BodyTalk Practitioners' requirements.
Spotlight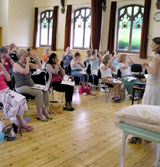 An Access class in the UK. One six-hour class is all that's needed to learn a basic health maintenance routine that can be used for a lifetime!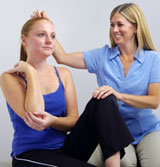 The BodyTalk System can be learned easily and will produce professional results while broadening your scope of professional practice.