Soul's Journey Study Group - All 3
Show all Upcoming Soul's Journey Study Group - All 3 Courses Scheduled | Back to List of All Courses
---
Soul's Journey Study Group
This study group series is designed to take you deeper into the concepts explored in our Founder John Veltheim's Soul's Journey: Exploring the Mind and Three Brains course. Each time we re-immerse ourselves in a subject, there is almost always a new lesson to be learned or new insights to be gained. This is very much the intention of this particular study group—to help you see from a fresh perspective the information and techniques you may have already been working with quite successfully from the Soul's Journey course. It will allow you the opportunity to ask questions and to hear other people's questions, as well as hearing from John first-hand the things he's seen and experienced since developing this quintessential BodyTalk course.

The study group will be conducted in three separate segments to review and further explore the original course material. Each segment is approximately three hours long.


April 16 – Three Brain Complex and Three Brain Techniques
April 23 – Soul and Soul Techniques
April 30 – Mind, Astral Body, Mental Body, Energy Forms


John plans to expand on some of the concepts and philosophies he didn't have time for in the original course, as well as introducing some of his own new perspectives on the material.

Many people who experienced the Soul's Journey course and its work the first time went through profound shifts and changes. Now that the work has had the chance to integrate and settle for a couple of years, it feels like a good time to refresh the energy of the course, allowing its understandings to sink in ever so subtly deeper.
This course counts for 2 hours of continuing education for Certified BodyTalk Practitioners' requirements.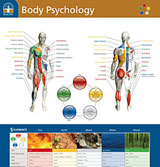 BodyTalk course materials facilitate the learning process.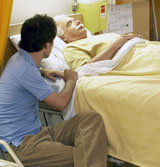 The BodyTalk System provides low-cost preventive care, reduces hospital stays and lowers the cost of drug use by stimulating the body to heal faster.