Seminars etc.
Instructors
Course Descriptions
BodyIntuitive
Show all Upcoming BodyIntuitive Courses Scheduled | Back to List of All Courses
---
What do epigenetics, quantum physics and classical Chinese medicine have in common? They are all central to BodyIntuitive's innovative approach to healing! BodyIntuitive combines the latest advances in Western science (such as epigenetics, the human microbiome, neuroplasticity of the brain and the mind-body connection) with the wisdom of the ancient, Eastern healing tradition of Chinese Medicine.
This 3-day, scientifically based, intuitive medical curriculum provides powerful, practical new tools to identify the story behind symptoms and to illuminate a personalized, "top-priority" treatment plan (or healing formula) for each patient. This approach is something that can take your healthcare practice to a new level of unprecedented effectiveness. Expand your intuition and bring future medicine into your practice now!
This course counts for 20 hours of continuing education for Certified BodyTalk Practitioners' requirements.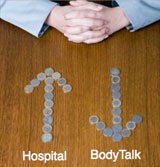 The BodyTalk System can reduce healthcare costs by stimulating the body's ability to heal itself.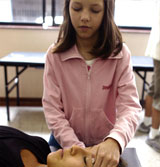 The BodyTalk System stimulates your body's innate ability to heal itself at all levels and anyone can learn the basic techniques taught in the Access Class.