Satsang – The Art of Questioning (in-person)
Show all Upcoming Satsang – The Art of Questioning (in-person) Courses Scheduled | Back to List of All Courses
---
I have long dreamed of offering a class with no pre-requisites and no pre-designed format. A class that has nothing to do with answers and everything to do with the questions themselves. To give context to our class, first let's look at the Sanskrit word Satsang. It seems to have as many translations as it does connotations. In the simplest sense it is a gathering, with no pre-designed format, devoted to self-inquiry. That is why the name Satsang works perfectly for our purposes.

Regardless of background, most of us have heard of "The Peace beyond understanding." A less pristine explanation of this is, we will never find peace in answers. What is a poor seeker to do with that!? To compound our dilemma, we live in a world devoted to answers. Worse still, if we use computers we barely need to formulate a full question before we are rewarded with more answers than we could ever have hoped for.

Hence, the orientation of our Satsang, away from answers towards the questions themselves. Together we are going to explore these grossly underestimated treasures.

"Be patient toward all that is unsolved in your heart and try to love the questions themselves, like locked rooms and like books that are now written in a very foreign tongue. Do not now seek the answers, which cannot be given you because you would not be able to live them. And the point is, to live everything. Live the questions now. Perhaps you will then gradually, without noticing it, live along some distant day into the answer." ~ Rainer Maria Rilke
This course counts for 16 hours of continuing education for Certified BodyTalk Practitioners' requirements.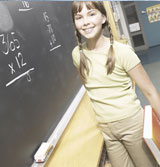 The BodyTalk Access techniques are specifically designed to stimulate balanced brain function and can improve children's learning abilities.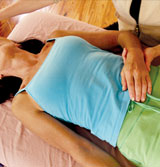 The BodyTalk System allows your BodyTalk practitioner to properly and professionally address your needs in a totally safe, holistic way that does not involve drugs, surgery, or extraordinary costs.