Wei Qi with Tracey Clark and Kerry D'Ambrogio
Show all Upcoming Wei Qi with Tracey Clark and Kerry D'Ambrogio Courses Scheduled | Back to List of All Courses
---
This is an opportunity for anyone to partake in a group BodyTalk session performed together by Senior BodyTalk Instructors, Dr. Tracey Clark and Dr. Kerry D'Ambrogio. The session will focus on Environmental Wei Qi balance. "Wei Qi" is the term given to the energy that circulates over the surface of the body where the body meets the environment. It plays an important role in protection, synthesis and in communicating between your body's internal and external environments. It is very important that the Wei Qi is strong and balanced for good health.

These sessions will be done at a distance through online Livestream broadcast. The recordings will be available if you cannot attend live and are just as effective as viewing in person. Whether listening live or at a later date, remote group sessions will increase your understanding of important BodyTalk concepts that you can bring into your sessions with clients, as well as providing an opportunity for shifts in your own health, consciousness and perception.
This course counts for 1 hours of continuing education for Certified BodyTalk Practitioners' requirements.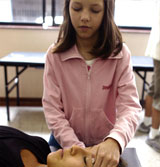 The BodyTalk System stimulates your body's innate ability to heal itself at all levels and anyone can learn the basic techniques taught in the Access Class.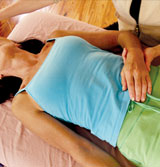 The BodyTalk System allows your BodyTalk practitioner to properly and professionally address your needs in a totally safe, holistic way that does not involve drugs, surgery, or extraordinary costs.