BreakThrough: 7 Steps Study Group 5
Show all Upcoming BreakThrough: 7 Steps Study Group 5 Courses Scheduled | Back to List of All Courses
---
These Study Groups serve as a treasure trove of lessons on the art of leading the 7 Steps. Whether you are a beginner or a long time student, every single Study Groups promises you new insights to support and inspire you in your practice. The 7 Steps will teach you the most when you find a study partner and regularly practice leading each other. The 7 Steps are a journey, an adventure, not a goal. This is also the purpose of our Study Groups, to support and encourage you on your journey. The more you do the work, the more you will realize the gift of being a beginner, always a beginner.

While this is the fifth study group of the year, you do not need to have attended previous study groups to participate. Each study session is unique and explores a different aspect of the BreakThrough Steps Process.>br>
For those who cannot make the live event, each of our 7 Step Study Groups will be available to view and re-view on PaRama Campus within about a week of being held.
This course counts for 2 hours of continuing education for Certified BodyTalk Practitioners' requirements.
Spotlight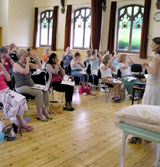 An Access class in the UK. One six-hour class is all that's needed to learn a basic health maintenance routine that can be used for a lifetime!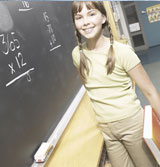 The BodyTalk Access techniques are specifically designed to stimulate balanced brain function and can improve children's learning abilities.