Circadian Rhythms-Supplemental Course
Show all Upcoming Circadian Rhythms-Supplemental Course Courses Scheduled | Back to List of All Courses
---
Special FREE supplemental course open only to students who have taken BodyTalk Direct and Circadian Rhythms. It will explore more specifically how to work with the circadian system at the level of the DNA using the principles taught in BodyTalk Direct.
This course counts for 1 hours of continuing education for Certified BodyTalk Practitioners' requirements.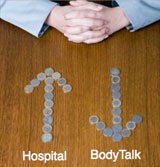 The BodyTalk System can reduce healthcare costs by stimulating the body's ability to heal itself.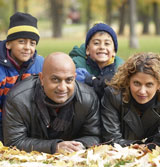 For the layperson interested in using the BodyTalk techniques, the BodyTalk Access training is easy to understand and learn and will help you assist your family and friends with healthcare in a simple and safe way.