Deep Series w/ Tim Hall - Relaxation & Meditation
Show all Upcoming Deep Series w/ Tim Hall - Relaxation & Meditation Courses Scheduled | Back to List of All Courses
---
This is an opportunity for anyone to partake in a group BodyTalk session with Tim Hall to support deep relaxation and meditation. For many people, the ability to relax, rest, or meditate is often experienced as challenging or stressful. Why should a process of deep relaxation be anything but restful? This group session addresses the natural ability to experience deep rest and provides tips for practicing relaxation. Tim has been deeply involved with BodyTalk for over 15 years, and he regularly supports BodyTalk founder John Veltheim with course development and research. He has his Master of Science in Kinesiology, a Graduate Certificate in Applied Nutrition and a lifetime of experience with mediation and stress release.

This session will be done at a distance through online LiveStream broadcast. The recording will be available if you cannot attend live and is just as effective as viewing in person. Whether listening live or at a later date, remote group sessions will increase your understanding of important BodyTalk concepts that you can bring into your sessions with clients, as well as providing an opportunity for shifts in your own health, consciousness and perception.
This course counts for 1 hours of continuing education for Certified BodyTalk Practitioners' requirements.
Spotlight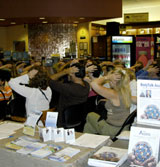 BodyTalk Access was developed for the lay person or as a one-day introduction to the larger BodyTalk System. BodyTalk Access is ideal for first-responders in emergencies.
Spotlight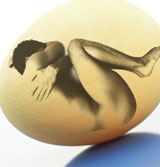 BreakThrough is a well-organized system of steps designed to show us our built-in defenses and deep-seated, limiting beliefs from childhood that prevent us from living life fully. Learn how you can break out of your defensive shell.