Deep Series w/ Tim Hall - Deep Sleep
Show all Upcoming Deep Series w/ Tim Hall - Deep Sleep Courses Scheduled | Back to List of All Courses
---
This is an opportunity for anyone to partake in a group BodyTalk session with Tim Hall to support deep sleep. The well-researched and yet still mysterious process of restorative sleep is critical for all aspects of health and wellness. The sleep-wake cycle is intimately connected with the circadian system, which governs countless physical and mental health conditions. This group remote session will support the restoration of the body's innate ability to get deep and truly restful sleep. Tim has been deeply involved with BodyTalk for over 15 years, and he regularly supports BodyTalk founder John Veltheim with course development and research. He has his Master of Science in Kinesiology, a Graduate Certificate in Applied Nutrition and a lifetime of experience with mediation and stress release.

This session will be done at a distance through online LiveStream broadcast. The recording will be available if you cannot attend live and is just as effective as viewing in person. Whether listening live or at a later date, remote group sessions will increase your understanding of important BodyTalk concepts that you can bring into your sessions with clients, as well as providing an opportunity for shifts in your own health, consciousness and perception.
This course counts for 1 hours of continuing education for Certified BodyTalk Practitioners' requirements.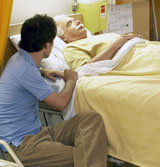 The BodyTalk System provides low-cost preventive care, reduces hospital stays and lowers the cost of drug use by stimulating the body to heal faster.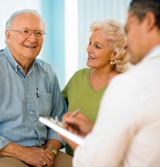 The BodyTalk System enables you to comprehensively explore the big picture of health care, outlining the client's health challenges in a systematic and thorough fashion.