Group Session: Emotional/Stress Impact of Disease
Show all Upcoming Group Session: Emotional/Stress Impact of Disease Courses Scheduled | Back to List of All Courses
---
This is an opportunity for anyone to partake in a group BodyTalk session with the Founder of the BodyTalk System, Dr. John Veltheim to address illness and disease. This third session in the series will address the emotional and stress impacts of dealing with illness or disease, life-threatening or not. Living with illness often comes with frustration, fear and hopelessness. All of this can be very taxing on the mind and emotions, so this session will help to bring greater balance to the psychological aspects of disease.

This session will be done at a distance through online LiveStream broadcast. The recording will be available if you cannot attend live and is just as effective as viewing in person. Whether listening live or at a later date, remote group sessions will increase your understanding of important BodyTalk concepts that you can bring into your sessions with clients, as well as providing an opportunity for shifts in your own health, consciousness and perception.
This course counts for 1 hours of continuing education for Certified BodyTalk Practitioners' requirements.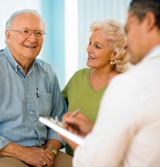 The BodyTalk System enables you to comprehensively explore the big picture of health care, outlining the client's health challenges in a systematic and thorough fashion.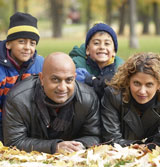 For the layperson interested in using the BodyTalk techniques, the BodyTalk Access training is easy to understand and learn and will help you assist your family and friends with healthcare in a simple and safe way.