PaRama BodyTalk - Segment 1
Show all Upcoming PaRama BodyTalk - Segment 1 Courses Scheduled | Back to List of All Courses
---
Introduction to PaRama, How to Study and Learn, Introduction to the PaRama Exploring Procedures chart, Working within the new Details box, working with the new concept of Strategies, Learning how to use the new treatment concept of Networks
This course counts for 8 hours of continuing education for Certified BodyTalk Practitioners' requirements.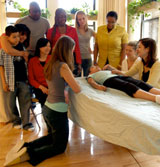 The BodyTalk System is safe, has a scientific basis, develops creative and intuitive skills, and is fun for the whole family.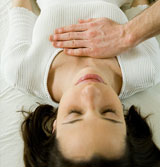 You cannot hurt anyone with BodyTalk. If you perform a technique incorrectly, it simply means there will be no result or change. It will not make the situation worse.