PaRama BodyTalk - Segment 1
Show all Upcoming PaRama BodyTalk - Segment 1 Courses Scheduled | Back to List of All Courses
---
Introduction to PaRama, How to Study and Learn, Introduction to the PaRama Exploring Procedures chart, Working within the new Details box, working with the new concept of Strategies, Learning how to use the new treatment concept of Networks
This course counts for 8 hours of continuing education for Certified BodyTalk Practitioners' requirements.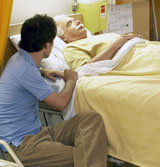 The BodyTalk System provides low-cost preventive care, reduces hospital stays and lowers the cost of drug use by stimulating the body to heal faster.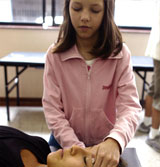 The BodyTalk System stimulates your body's innate ability to heal itself at all levels and anyone can learn the basic techniques taught in the Access Class.