PaRama BodyTalk - Segment 1
Show all Upcoming PaRama BodyTalk - Segment 1 Courses Scheduled | Back to List of All Courses
---
Introduction to PaRama, How to Study and Learn, Introduction to the PaRama Exploring Procedures chart, Working within the new Details box, working with the new concept of Strategies, Learning how to use the new treatment concept of Networks
This course counts for 8 hours of continuing education for Certified BodyTalk Practitioners' requirements.
Spotlight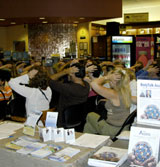 BodyTalk Access was developed for the lay person or as a one-day introduction to the larger BodyTalk System. BodyTalk Access is ideal for first-responders in emergencies.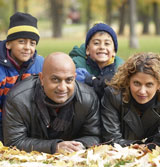 For the layperson interested in using the BodyTalk techniques, the BodyTalk Access training is easy to understand and learn and will help you assist your family and friends with healthcare in a simple and safe way.