PaRama BodyTalk - Segment 3
Show all Upcoming PaRama BodyTalk - Segment 3 Courses Scheduled | Back to List of All Courses
---
Learning how to work with the new concept of Variables including working with Time (Fixed, Fluid, Recursive), Scope and Parameters, Working in Three Dimensions, Working with Time Expansion and Contraction, Working with Dynamic Interactive Formulas and Search and Retrieval formulas (DIF), Expanded uses of Satellites (Alternative and Resource)
This course counts for 8 hours of continuing education for Certified BodyTalk Practitioners' requirements.
Spotlight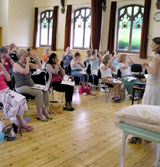 An Access class in the UK. One six-hour class is all that's needed to learn a basic health maintenance routine that can be used for a lifetime!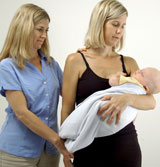 You're never too young to receive the benefits of a BodyTalk session.