PaRama BodyTalk - Segment 3
Show all Upcoming PaRama BodyTalk - Segment 3 Courses Scheduled | Back to List of All Courses
---
Learning how to work with the new concept of Variables including working with Time (Fixed, Fluid, Recursive), Scope and Parameters, Working in Three Dimensions, Working with Time Expansion and Contraction, Working with Dynamic Interactive Formulas and Search and Retrieval formulas (DIF), Expanded uses of Satellites (Alternative and Resource)
This course counts for 8 hours of continuing education for Certified BodyTalk Practitioners' requirements.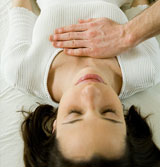 You cannot hurt anyone with BodyTalk. If you perform a technique incorrectly, it simply means there will be no result or change. It will not make the situation worse.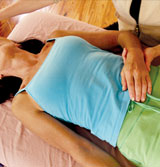 The BodyTalk System allows your BodyTalk practitioner to properly and professionally address your needs in a totally safe, holistic way that does not involve drugs, surgery, or extraordinary costs.