PaRama BodyTalk - Segment 3
Show all Upcoming PaRama BodyTalk - Segment 3 Courses Scheduled | Back to List of All Courses
---
Learning how to work with the new concept of Variables including working with Time (Fixed, Fluid, Recursive), Scope and Parameters, Working in Three Dimensions, Working with Time Expansion and Contraction, Working with Dynamic Interactive Formulas and Search and Retrieval formulas (DIF), Expanded uses of Satellites (Alternative and Resource)
This course counts for 8 hours of continuing education for Certified BodyTalk Practitioners' requirements.
Spotlight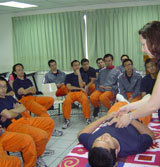 BodyTalk bridges the gap between Western medicine and alternative modalities. These Taiwanese firefighters can use Access Fast Aid in emergency situations.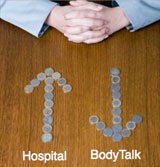 The BodyTalk System can reduce healthcare costs by stimulating the body's ability to heal itself.