PaRama BodyTalk - Segments 4 & 5
Show all Upcoming PaRama BodyTalk - Segments 4 & 5 Courses Scheduled | Back to List of All Courses
---
Learning the Brain Parts and their functions, Introduction to the PaRama Brain Psychology and Physiology Chart, Introduction to the Thalamus Chart, Exploration of Vedic brain associations.
Exploration of Brain Pathology Interactions and Applications, Working with the Amygdala Complex and the BAS and BIS circuits, Practical Applications and demonstrations in working with Brain Parts.
This course counts for 16 hours of continuing education for Certified BodyTalk Practitioners' requirements.
Spotlight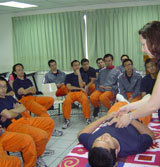 BodyTalk bridges the gap between Western medicine and alternative modalities. These Taiwanese firefighters can use Access Fast Aid in emergency situations.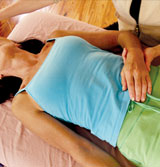 The BodyTalk System allows your BodyTalk practitioner to properly and professionally address your needs in a totally safe, holistic way that does not involve drugs, surgery, or extraordinary costs.