PaRama BodyTalk - Segments 4 & 5
Show all Upcoming PaRama BodyTalk - Segments 4 & 5 Courses Scheduled | Back to List of All Courses
---
Learning the Brain Parts and their functions, Introduction to the PaRama Brain Psychology and Physiology Chart, Introduction to the Thalamus Chart, Exploration of Vedic brain associations.
Exploration of Brain Pathology Interactions and Applications, Working with the Amygdala Complex and the BAS and BIS circuits, Practical Applications and demonstrations in working with Brain Parts.
This course counts for 16 hours of continuing education for Certified BodyTalk Practitioners' requirements.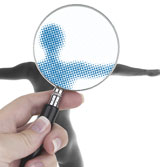 BodyTalk is a revolutionary healthcare system that utilizes state-of-the-art energy medicine to optimize the body's internal communications. This helps the body to operate more efficiently and effectively respond to injury and illness.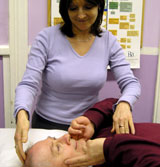 BodyTalk is simple, safe and non-invasive.