PaRama BodyTalk - Segments 4 & 5
Show all Upcoming PaRama BodyTalk - Segments 4 & 5 Courses Scheduled | Back to List of All Courses
---
Learning the Brain Parts and their functions, Introduction to the PaRama Brain Psychology and Physiology Chart, Introduction to the Thalamus Chart, Exploration of Vedic brain associations.
Exploration of Brain Pathology Interactions and Applications, Working with the Amygdala Complex and the BAS and BIS circuits, Practical Applications and demonstrations in working with Brain Parts.
This course counts for 16 hours of continuing education for Certified BodyTalk Practitioners' requirements.
Spotlight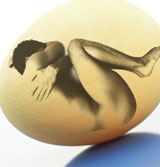 BreakThrough is a well-organized system of steps designed to show us our built-in defenses and deep-seated, limiting beliefs from childhood that prevent us from living life fully. Learn how you can break out of your defensive shell.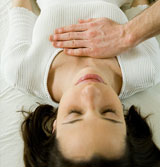 You cannot hurt anyone with BodyTalk. If you perform a technique incorrectly, it simply means there will be no result or change. It will not make the situation worse.