PaRama BodyTalk - Segment 6
Show all Upcoming PaRama BodyTalk - Segment 6 Courses Scheduled | Back to List of All Courses
---
Working with the new concept of Gunas, Guna Life Processes and Physiology, Exploring different methods for applying Gunas in sessions, Gunas and Consciousness (individual consciousness, human ignorance, higher consciousness)
This course counts for 8 hours of continuing education for Certified BodyTalk Practitioners' requirements.
Spotlight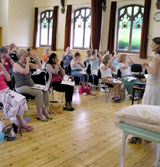 An Access class in the UK. One six-hour class is all that's needed to learn a basic health maintenance routine that can be used for a lifetime!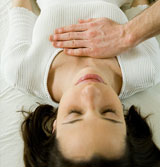 You cannot hurt anyone with BodyTalk. If you perform a technique incorrectly, it simply means there will be no result or change. It will not make the situation worse.