Beyond Technique: Professionalism-Art of Practice
Show all Upcoming Beyond Technique: Professionalism-Art of Practice Courses Scheduled | Back to List of All Courses
---
"It's not what you do, but how you do it. It's not what you see, but how you see it. It's not what you say, but how you say it."

What sets a successful healthcare practitioner apart from the rest? It's not the technique that they are using, but rather the tools of practice that go above and beyond their modality. In the search for success, practitioners often go chasing the next tool or technique and overlook some of the most important and profoundly effective aspects of practice. The secrets to success lie not in what you do but how you do it.

A new paradigm of medicine is emerging, one that has begun to adopt a quantum perspective toward health and healing. Research shows that the very act of observing has a capacity to alter the outcome, that a practitioner and client are entangled in the process of healing, and that the environment influences the epigenetic mechanism of gene expression. Even more astounding is the research that continues to demonstrate the undeniable ability of the body to heal when the client believes that healing is possible. The placebo effect has haunted western medicine and pharmaceutical research when, in fact, it could prove to be the most important element to a successful healing outcome.

This course embraces these concepts and puts them into practical use to turn any healthcare practice into a waiting-list practice. Observation, Communication, Education, Evaluation, and Environment represent the five opportunities to transform your practice. Learn to incorporate the latest research and quantum approach through all aspects of engagement with the client from the initial contact to the intake form, treatment, and follow up.

Course topics include:
- Applying quantum concepts in a practical office setting
- Utilizing a health focused model to support optimum healing outcome
- The observation effect and how it applies to client care and outcome
- The importance and effect of looking for health vs symptom
- The placebo effect and how to use it to the advantage of the client
- The nocebo effect and how to prevent this potential influence
- Creating a health focused intake form
- The power and effect of the spoken word in practice
- Transformative communication
- The influence and effect of quantum entanglement in practice
- Designing and incorporating tools to support client empowerment
- Educating the client about the power of their own observation
- The observer effect and evaluation
- Methods of measurement and their relationship to healing
- Incorporating evaluation to customize treatment, measure improvement, and to collapse the potential of further healing
- The influence of the environment on health and wellness
- The key components of an environment designed to heal

Another crucial element to the success of your practice is integrity. Explore and incorporate the key elements of ethical and professional practice to improve results, grow your client base, and establish a legally sound business model.

- Application of professionalism in practice
- The key qualities of a professional
- Standards of professional practice
- Creating and maintaining professional boundaries
- Client-centered care
- Legal requirements for the practice of healthcare
- The importance of ethical practice from a legal perspective
- Creating promotional materials that prevent legal risk

From the time the client walks in the door until the end of their care you have an opportunity to initiate and support healing above and beyond your treatment of choice. Optimize the outcome and transform your practice!
This course counts for 16 hours of continuing education for Certified BodyTalk Practitioners' requirements.
Spotlight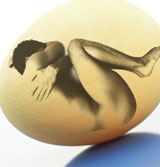 BreakThrough is a well-organized system of steps designed to show us our built-in defenses and deep-seated, limiting beliefs from childhood that prevent us from living life fully. Learn how you can break out of your defensive shell.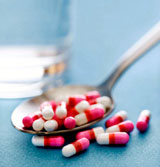 BodyTalk does not prescribe any medication nor does it diagnose.