Seminars etc.
Instructors
Course Descriptions
PaRama BodyTalk Unit 1 Practical
Show all Upcoming PaRama BodyTalk Unit 1 Practical Courses Scheduled | Back to List of All Courses
---
PaRama BodyTalk Unit 1 Practical
This course is designed for those who have completed the PaRama Unit 1 DVD course.
During the course, the Instructor will be answering any questions on the course content as well as elaborating extensively on many of the principles and their practical use.
Extensive practical demonstrations of the PaRama procedures will be given to ensure the participant feels comfortable with the material presented on the DVD.
Upon completion of the course, the participant will receive a PaRama Unit 1 Certificate of Completion, which will then entitle them to proceed to Unit 2 and any of the other advanced PaRama courses.
This course counts for 28 hours of continuing education for Certified BodyTalk Practitioners' requirements.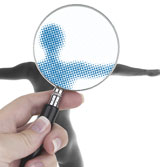 BodyTalk is a revolutionary healthcare system that utilizes state-of-the-art energy medicine to optimize the body's internal communications. This helps the body to operate more efficiently and effectively respond to injury and illness.
Spotlight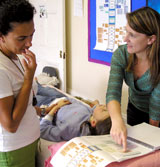 The IBA's Instructors are passionate about their work and dedicated to teaching this simple, but comprehensive system.