Group Session Series: Purification Systems - ALL 3
Show all Upcoming Group Session Series: Purification Systems - ALL 3 Courses Scheduled | Back to List of All Courses
---
This is an opportunity for anyone to partake in a group BodyTalk session with the Founder of the BodyTalk System, Dr. John Veltheim. These sessions will be done at a distance through on online Livestream broadcast. The recording will be available if you cannot attend live and is just as effective as viewing in person. Whether listening live or at a later date, remote group sessions will increase your understanding of important BodyTalk concepts that you can bring into your sessions with clients, as well as providing an opportunity for shifts in your own health, consciousness and perception.
When the body's systems for purification and elimination are functioning well, we are able to regularly clear out the old to make room for the new. When these systems are not working well, we are unable to clear out what is no longer needed—be it physical waste or mental-emotional stress—and so our body's become overloaded and they start to stagnate, setting the stage for illness. In this Group Session Series, we will address those systems in the body that are involved in various purification processes. We will start with a balance for the intestines and microbiome, move to supporting the adrenals and reducing the stress-response state, and end by targeting lymphatic drainage throughout the whole body.
This course counts for 3 hours of continuing education for Certified BodyTalk Practitioners' requirements.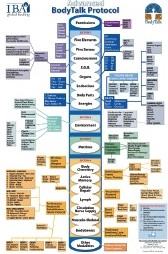 The BodyTalk Protocol defines the different "places" in the Body-Mind that may be addressed in a BodyTalk session.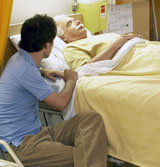 The BodyTalk System provides low-cost preventive care, reduces hospital stays and lowers the cost of drug use by stimulating the body to heal faster.