Group Session: Adrenal Support
Show all Upcoming Group Session: Adrenal Support Courses Scheduled | Back to List of All Courses
---
This is an opportunity for anyone to partake in a group BodyTalk session with the Founder of the BodyTalk System, Dr. John Veltheim. These sessions will be done at a distance through on online Livestream broadcast. The recording will be available if you cannot attend live and is just as effective as viewing in person. Whether listening live or at a later date, remote group sessions will increase your understanding of important BodyTalk concepts that you can bring into your sessions with clients, as well as providing an opportunity for shifts in your own health, consciousness and perception.
This group session will address the balance of the adrenal glands. Adrenal fatigue is a common symptom resulting from an inability to manage stress, thereby keeping us engaged in a chronic state of fight, flight, or freeze. We are only meant to experience the stress response for a short time, returning to a peaceful state after the stress has ended. A chronic state of stress impacts the entire body, particularly the immune and endocrine systems. This session will support the adrenal glands from a variety of perspectives.
This course counts for 1 hours of continuing education for Certified BodyTalk Practitioners' requirements.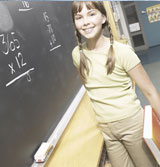 The BodyTalk Access techniques are specifically designed to stimulate balanced brain function and can improve children's learning abilities.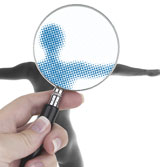 BodyTalk is a revolutionary healthcare system that utilizes state-of-the-art energy medicine to optimize the body's internal communications. This helps the body to operate more efficiently and effectively respond to injury and illness.