Seminars etc.
Instructors
Course Descriptions
BreakThrough Presentation
Show all Upcoming BreakThrough Presentation Courses Scheduled | Back to List of All Courses
---
How much is your freedom worth?
During this interactive BreakThrough Presentation, we'll explore one thing we all yearn for - the freedom to be ourselves. And why it oftentimes feels that being ourselves is the most impossible thing in the world.
This course counts for 0 hours of continuing education for Certified BodyTalk Practitioners' requirements.
Spotlight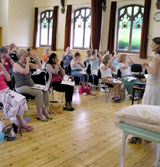 An Access class in the UK. One six-hour class is all that's needed to learn a basic health maintenance routine that can be used for a lifetime!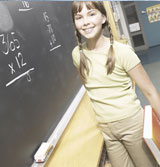 The BodyTalk Access techniques are specifically designed to stimulate balanced brain function and can improve children's learning abilities.