BreakThrough Presentation
Show all Upcoming BreakThrough Presentation Courses Scheduled | Back to List of All Courses
---
How much is your freedom worth?
During this interactive BreakThrough Presentation, we'll explore one thing we all yearn for - the freedom to be ourselves. And why it oftentimes feels that being ourselves is the most impossible thing in the world.
This course counts for 0 hours of continuing education for Certified BodyTalk Practitioners' requirements.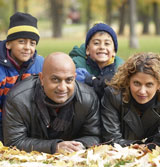 For the layperson interested in using the BodyTalk techniques, the BodyTalk Access training is easy to understand and learn and will help you assist your family and friends with healthcare in a simple and safe way.
Spotlight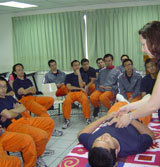 BodyTalk bridges the gap between Western medicine and alternative modalities. These Taiwanese firefighters can use Access Fast Aid in emergency situations.