Group Session Mental Health – Depression
Show all Upcoming Group Session Mental Health – Depression Courses Scheduled | Back to List of All Courses
---
This group session focuses on Depression as part of the Mental Health series. We can all acknowledge that there is a sliding scale of mental wellbeing, from complete peace and contentment at one end to serious mental illness at the other. At most times, we probably will not find ourselves at either extreme but rather somewhere in the middle. The question is how much mediocre mental health will we tolerate until we decide that a change must be made? This session focuses on depression or what is referred to in Traditional Chinese Medicine as the Melancholic Shen. The session will help address depression's causes and support neurotransmitter balance (serotonin, dopamine, oxytocin). This session will support anyone who finds themselves moving in and out of apathetic and sad states or simply overwhelmed by life.
This is an opportunity for anyone to partake in a group BodyTalk session with the Founder of the BodyTalk System, Dr. John Veltheim. These sessions will be done at a distance through online broadcast. The recording will be available if you cannot attend the live airing. Viewing recordings is just as effective as receiving sessions in person in real time. Whether listening live or at a later date, remote group sessions will increase your understanding of important BodyTalk concepts that you can bring into your sessions with clients, as well as providing an opportunity for shifts in your own health, consciousness and perception.
This course counts for 1 hours of continuing education for Certified BodyTalk Practitioners' requirements.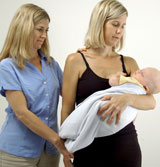 You're never too young to receive the benefits of a BodyTalk session.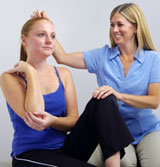 The BodyTalk System can be learned easily and will produce professional results while broadening your scope of professional practice.