Group Session Mental Health – Anxiety
Show all Upcoming Group Session Mental Health – Anxiety Courses Scheduled | Back to List of All Courses
---
This group session focuses on Anxiety as part of the Mental Health series. We can all acknowledge that there is a sliding scale of mental wellbeing, from complete peace and contentment at one end to serious mental illness at the other. At most times, we probably will not find ourselves at either extreme but rather somewhere in the middle. The question is how much mediocre mental health will we tolerate until we decide that a change must be made? This session focuses on anxiety. It will help to address fears and phobias, the amygdala, and heart relationships. Dealing with anxiety can often involve working with the meridians and Qi in the body and supporting a person in feeling at peace in their surroundings. Environmental Vivaxis (a common BodyTalk application) is a technique that is often used to help us feel like we "belong" in our local environment and thereby grounded and at ease in the world. Attending this session will also support in reducing chronic anxiety or acute panic attacks.
This is an opportunity for anyone to partake in a group BodyTalk session with the Founder of the BodyTalk System, Dr. John Veltheim. These sessions will be done at a distance through online broadcast. The recording will be available if you cannot attend the live airing. Viewing recordings is just as effective as receiving sessions in person in real time. Whether listening live or at a later date, remote group sessions will increase your understanding of important BodyTalk concepts that you can bring into your sessions with clients, as well as providing an opportunity for shifts in your own health, consciousness and perception.
This course counts for 1 hours of continuing education for Certified BodyTalk Practitioners' requirements.
Spotlight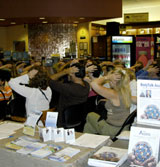 BodyTalk Access was developed for the lay person or as a one-day introduction to the larger BodyTalk System. BodyTalk Access is ideal for first-responders in emergencies.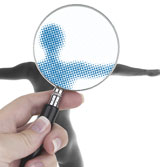 BodyTalk is a revolutionary healthcare system that utilizes state-of-the-art energy medicine to optimize the body's internal communications. This helps the body to operate more efficiently and effectively respond to injury and illness.