MindScape for Teens (Portuguese)
Show all Upcoming MindScape for Teens (Portuguese) Courses Scheduled | Back to List of All Courses
---
O MindScape for Teens tem como objetivo criar condições favoráveis para que jovens entre 12 e 15 anos potencializem sua capacidade de estudo e aprendizado, acalmem suas mentes, diminuam seus conflitos internos e externos relacionando-se de forma mais adequada consigo mesmo e com outras pessoas, melhorem sua habilidade no uso de seus sentidos, trabalhem seus pensamentos de forma positiva, tenham foco mais claro em seus objetivos de vida, além de possuírem uma alternativa nova, sem contraindicações, para diversão e relaxamento, atuando na redução dos níveis de ansiedade dos jovens, principalmente perante provas e situações em que estão expostos no dia a dia.
Se pensarmos no processo de aprendizagem, pesquisas mostram que é um mecanismo bastante simples: reagimos a estímulos externos. Por isso o workshop MindScape for Teens é bastante interativo e dinâmico, fazendo com que os jovens se conectem consigo mesmos por meio de exercícios focados e direcionados aos objetivos do curso.
Naturalmente, nossa mente também valoriza outros elementos, como emoções e intuição, pontos que também são levados em consideração e abordados de forma lúdica e divertida.
This course counts for 12 hours of continuing education for Certified BodyTalk Practitioners' requirements.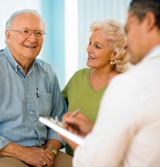 The BodyTalk System enables you to comprehensively explore the big picture of health care, outlining the client's health challenges in a systematic and thorough fashion.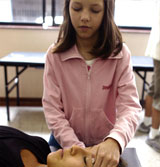 The BodyTalk System stimulates your body's innate ability to heal itself at all levels and anyone can learn the basic techniques taught in the Access Class.