BreakThrough Initiation
Show all Upcoming BreakThrough Initiation Courses Scheduled | Back to List of All Courses
---
This is a special free event that is only available to IBA members. It is to support the ongoing personal healing of all our students, practitioners and Instructors.
Although the BreakThrough system preceded BodyTalk by some five years, relatively few IBA members have ever had an experience of it. Even if you are a seasoned BreakThrougher already, you will enjoy this class a lot because it will give you yet another new way of looking at things. For those of you new to BreakThrough, this will give you a powerful, transformational experience of the work.
"There is another way!" In fact, there are a multitude of 'other ways' of being, living, experiencing. The only reason we experience feeling 'stuck' or limited or stressed by life is because we rely on our minds to ask our questions. Most of us have forgotten that our master questioner is actually our curiosity.
This class will be a very interactive exploration. The BreakThrough Initiation will take place over Zoom. Active IBA members who cannot attend live will receive the audio recording in their Member account the following week.
This course counts for 2 hours of continuing education for Certified BodyTalk Practitioners' requirements.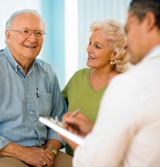 The BodyTalk System enables you to comprehensively explore the big picture of health care, outlining the client's health challenges in a systematic and thorough fashion.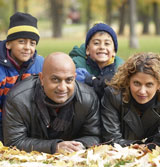 For the layperson interested in using the BodyTalk techniques, the BodyTalk Access training is easy to understand and learn and will help you assist your family and friends with healthcare in a simple and safe way.