Healthy Sexuality Group Sessions - Series of 3
Show all Upcoming Healthy Sexuality Group Sessions - Series of 3 Courses Scheduled | Back to List of All Courses
---
Healthy Sexuality Group Sessions: Restoring Freedom, Vitality and Pleasure


This group session series will support you in your sexual and relationship health. Most individuals struggle with their relationship to sexuality, the body and intimacy because they learned that sexuality, desire and the genitals are dirty, sinful and should be repressed. When you add to this generations of trauma and shame around sex—and a lack of discourse that normalizes healthy sexuality—you can see why we have so many issues, individually and collectively, around sex. Distortions, shame and trauma around the body are the foundation of lack of pleasure with sexuality. Additionally, shame and trauma around sexuality feed into numbness, pain and dis-ease in the body. Combining these various elements becomes a vicious cycle that can only be broken with healing work and transparent, accurate, sex-positive education. This series works to shed light on your limiting or distorted belief systems around sexuality. When such patterns are revealed and explored, you can step into a healthy relationship with your body, your sexuality and your desire, which is the foundation for pleasure, intimacy and communication in your relationships. This series is designed for the single person as much as the partnered and for any stage of your sexuality and any sexual orientation. Join us for creating more freedom in your sexual expression, greater vitality, and more pleasure and sensuality in both your sexual experiences and in life.
This course counts for 3 hours of continuing education for Certified BodyTalk Practitioners' requirements.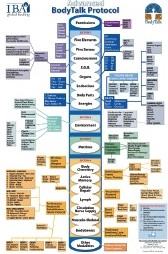 The BodyTalk Protocol defines the different "places" in the Body-Mind that may be addressed in a BodyTalk session.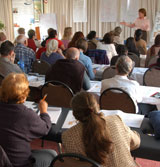 The BodyTalk System training enables you to practice holistic medicine in the truest sense of the word - body, mind, and consciousness.