Authentic Connection: Radiating Connection
Show all Upcoming Authentic Connection: Radiating Connection Courses Scheduled | Back to List of All Courses
---
Have you ever been in the presence of someone who radiates joy, peace or fun? It's contagious! However, during the global pandemic (and subsequent global and political climate), we spent so much time disconnecting because of fears, judgements, discriminations and, honestly, a lot of bullying. Families ripped apart, friendships broke, and jobs disappeared. Many people were not able to enjoy the events that would typically connect them—a Christmas gathering, a beautiful funeral or wake to celebrate someone's passing, or the ability to share time and hugs with a family member in the hospital during their final days. This moratorium on connection has taken its toll on how willing we are to connect with each other now. In some ways, as a result of the pandemic, we are more connected as we learned to take better advantage of technology. But, are we now habitually isolating? And, if so, is that healthy on the global spectrum?
The focus of this pre-recorded remote group session will be to re-discover that joyful sense of connection with others that we all long for. The session will support opening ourselves up to others so we can cultivate meaningful connections that can sustain us through future tough patches When we see each other with empathy, from a personal sense of connection and confidence, we can radiate that to everyone around us. Let's embark on a journey to radiate connection around the world.
Group Session series offer an opportunity for anyone to partake in a remote pre-recorded BodyTalk session with top Instructors in the BodyTalk System. Instructors tune into the collective energy of all those who will listen, providing a session that can offer powerful benefits to anyone who may view the session in the future. Countless testimonials have demonstrated that viewing these sessions at any time and tapping them out can be just as effective as receiving sessions in real time in person. In fact, group sessions are often more powerful because they are amplified by the shared observations and experiences of a large group. Additionally, remote group sessions will increase your understanding of important BodyTalk concepts that you can bring into your sessions with clients and provide an opportunity for shifts in your own health, consciousness, and perception.
This course counts for 1 hour of continuing education for Certified BodyTalk Practitioners' requirements.
This course counts for 1 hours of continuing education for Certified BodyTalk Practitioners' requirements.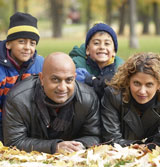 For the layperson interested in using the BodyTalk techniques, the BodyTalk Access training is easy to understand and learn and will help you assist your family and friends with healthcare in a simple and safe way.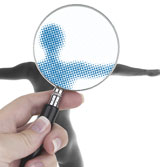 BodyTalk is a revolutionary healthcare system that utilizes state-of-the-art energy medicine to optimize the body's internal communications. This helps the body to operate more efficiently and effectively respond to injury and illness.